This is the second installment of the two-part guide highlighting the translation workflow management differences between proxy translation vs. translation integrations. The first blog post here takes a deeper dive into translation management with proxy translation. You can also read more about proxy translation vs. translation integrations and get insight into which translation technology is right for you.
Businesses with a wider global audience understand the need to translate or localize content. According to Common Sense Advisory (CSA), 72.1% of consumers spend most or all of their time on websites in their language. As companies start to expand their services and offerings, those stats begin to play an essential role in keeping their diverse customers loyal to their brand.
With that in mind, businesses with experience translating their digital content understand the complexity of translating websites. Companies often have a team dedicated to just managing their translation projects. To address the various types of translation projects, some type of translation management tool is needed. Translation integrations are one of two leading translation technologies that help with the management of translation workflow.
What is a Translation Workflow?
Translation workflow involves the management and process of translating content. Users must choose which content needs to be translated and assign it to the right linguists. This often involves various collaborators such as project or localization managers, linguists, proofreaders, editors, and quality control that ensures the authenticity and accuracy of those translations. The people and processes in the translation workflow will always verify that the spirit and meaning of the original source material has been preserved before it ever reaches publication.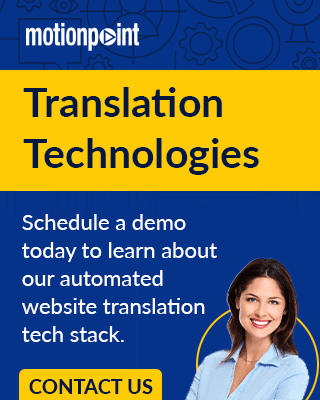 Translation Integration Workflow Management
Translation integrations, which include CMS connectors, plugins, and language translation APIs, support all types of publishing platforms. These translation solutions allow providers a secure connection between their language service providers and business preferred tech stack.
For translation workflow management, translation integrations are an excellent solution for businesses with a robust team that requires seamless maintenance of their multilingual website or publishing platform. With translation integrations, the marketing team tends to be the owner of the whole process of managing their translation projects. This includes deciding which content should be authored and published for your multilingual markets.
With translation integrations, a team has complete control of:
The entire translation workflow & projects
The complete control of content to be sent to the translation service provider
Reviewing and publishing translated content once it is returned
Ability to identify content types and formats for translation
Manual file export or handling of translated content
Programmatically automating the scheduling of content (API integrations only)
The marketing team must also establish a QA process to check for translation quality or any layout functionality issue within their publishing platform once translations are received. This process should answer questions such as, "Who will be the contact person on the marketing team to look at CMS connectors or plugin log files to determine the problem if something breaks or is not working correctly?"
How Translation Integration Impacts Your Team
For CMS connector and plugin integrations, the installation process should be a simple task completed by an application administrator on the business side. They will install the configuration file provided by the translation service provider, which will be integrated into the language services. Once installed, the application administrator will oversee the configuring of items and work with the team to create the desired translation workflow.
For translation API integrations, you will need to have software engineers that can programmatically send and retrieve content for translation.
Once translation integrations are implemented, they should streamline the translation process for the entire marketing team. The whole purpose of translation technologies is to automate the content exchange between website or publishing platforms and the preferred translation service providers. If a business requires the maintenance of a multilingual website or tech stacks, translation integration is the quick and cost-effective method to do so.
Why Choose Translation Integration for Your Project
If your business and team desire complete involvement in managing their multilingual website, then translation integration technology is probably the right approach. Typically, when companies choose translation integrations, they need their translated content stored in publishing platforms, and they want their marketing team to have the ability to manage the translation workflow.
If a business has a lean marketing team that requires little to no maintenance of their multilingual websites or publishing platform, then the proxy translation approach should be considered.
Selecting a Translation Technology
Choosing a translation technology for your business may seem daunting, but it doesn't have to be. MotionPoint can guide you in choosing the correct translation technology for your business objectives. Contact us today and let us help you support your customers globally.
Last updated on April 20, 2022