Website translation is complicated.
There are many ways a localization project can quickly go off the rails. Before you waste valuable time and money exploring dead-end or undercooked solutions, you should learn the ins and outs of the project—including the nuances you can't anticipate.
Discover 13 key challenges most companies and translation vendors overlook that can lead to needless costs and major delays, including:
Clearly defined business goals
An appropriately scaled scope of work
The role "market fluency" plays in translation
What value the right translation vendor provides
Proactively understanding the lesser-known aspects of website translation can make the difference between success and failure in global markets. Equip yourself with the tools to make an informed decision.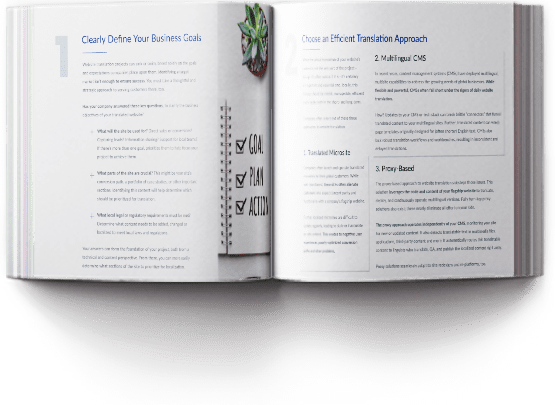 Download this e-book containing:
Insights into human and machine translation, and when to use each
Ways to ensure brand and translation consistency across markets
Advice on how to spot efficient translation workflows
Why fair, transparent pricing models are so important
Remember: Before you embark on a website translation project, find out how to get the most value out of your investment, and avoid the pitfalls that many overlook.
Download the e-book