Multilingual websites drive brand awareness, growth and a competitive advantage for your company in global markets.
But if you've got a small marketing team, it's impossible to translate your content in ways that really resonate with your new customers. You need more than mere translation.
You need cultural fluency.
In this free e-book, you'll learn
four simple ways use cultural fluency
to connect with global customers:
Custom Content for Global Markets
Locally-Preferred Translations
Multilingual Multichannel
Brand Transliteration
Manufacturers that understand how their global customers think and shop can lead to big gains. As your business eyes new international markets, you'll need a fluency in far more than languages.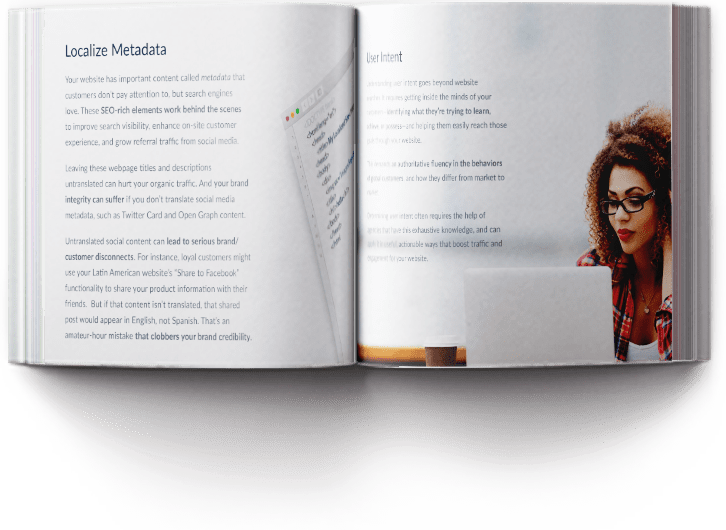 Download this e-book containing:
Best practices for crafting a localized customer experience
Explanations for terms such as localization and brand transliteration
Examples of how cultural fluency can drive traffic and conversions
Remember: Authentic localized multilingual sites create customer experiences that resonate—and keep customers coming back for more.
Download the e-book