Data security is important to you. It's important to us, too.
MotionPoint preserves the safety of your sensitive data—and your customers' data, too—while deploying website translations quickly and accurately across global markets. Our technologies, processes and ongoing compliance meet or exceed your industry's rigorous security standards.
In this e-book, you'll discover:
How MotionPoint's data security regularly exceeds our customers' rigorous demands
How MotionPoint uses your own security protocols to guarantee data safety
How MotionPoint handles data encryption
The regulatory and compliance practices we embrace to preserve security
Today's fast-moving and data-rich world demands that you choose a website translation provider that understands security—and ensures your data is always safe, secure and protected.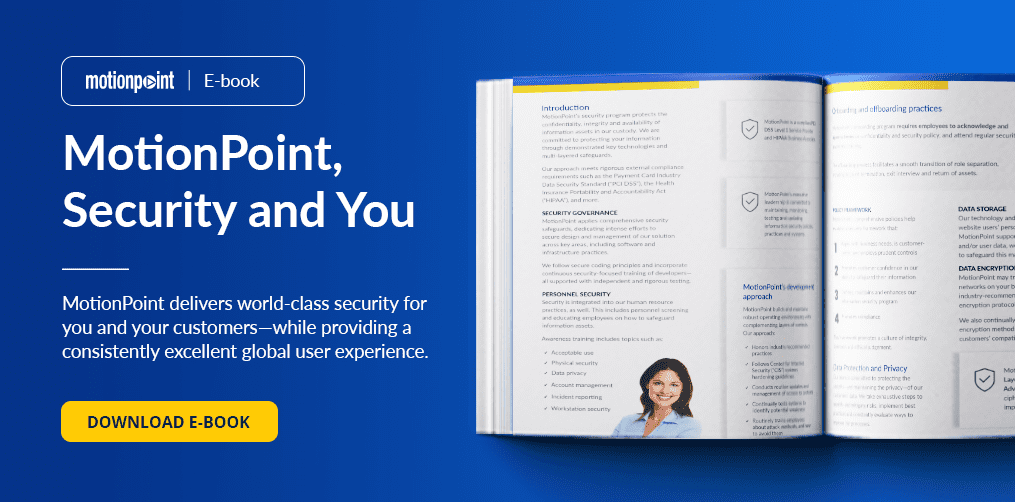 Download this e-book to learn:
MotionPoint's security infrastructure
How we handle and protect your data and that of your customers
How we develop our software in a secure manner
Remember: From the way we design our software to the way we handle the content from your origin website, MotionPoint puts the safety and protection of your data and your customer's data at the center of our process.
Download the e-book