These insights can save time and money—and get results.
When it comes to launching a website translation project, do you know who to turn to for help? Do you know the shortcuts that can make the project expedient, efficient and cost-effective?
This e-book offers 19 ways you can get the most value from your translated website. You'll learn:
What expertise a web translation agency should have
The importance of thinking long-term with translations
What workflows you can easily hand off to vendors
Taking the wrong approach with website translations can result in delays and increased costs.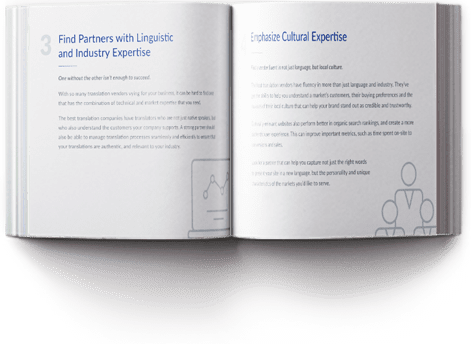 Download this e-book containing:
How to identify and set business goals for translation
How to evaluate agency pricing models
How translations affect omnichannel marketing
Remember: To get the biggest bang for your buck with a website translation project, you need to know ways to increase your odds of achieving global success.
Download the e-book