Today's websites are powerful, complex and brimming with an enormous amount of content.
This content, hosted either natively or through applications, delivers highly personalized experiences for each user.
If your website leverages this kind of advanced functionality, are you prepared for the challenges of translating it?
This e-book provides actionable insights on:
The importance of a translation approach that handles dynamic content
Why the right technology approach makes word-count-based translation pricing obsolete
How turn-key proxy technology is uniquely equipped to handle translating today's websites
Take a closer look at how proxy technology is the most adaptable and flexible approach for translating websites, and other valuable omnichannel content.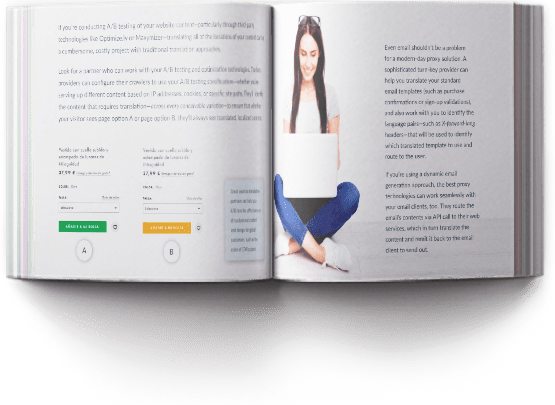 This e-book covers:
How the right proxy technology handles constantly-changing content with ease
How to ensure you don't spend time and money translating content multiple times
How a platform-agnostic translation approach provides flexibility and scale
Remember: Modern proxy-based solutions combine the best of technology and human expertise to address the advanced complexities of today's website translation projects.
Download the e-book