What is a Translation Management System (TMS)?

In the rapidly-growing world of technology, businesses are expanding beyond their current markets easier than ever. Translation helps make this possible. While translation is more easily managed by businesses today, managing multiple translations and localization projects can be difficult and time-consuming. However, with proper coordination and organization, it is possible to achieve a common goal with the right tool— a Translation Management System (TMS).
A Translation Management System, also commonly known as translation management software, is a software platform that facilitates the lifecycle of a translation or localization process. Translation management software eliminates repetitive and laborious manual tasks through built-in, automated machine applications while simultaneously enabling workflow control, which increases collaboration and delivers greater efficiency.
A translation management system is a tool for efficiency and is not limited purely to translations. Top-quality systems also automate workflows for improved project management. Several factors like this need to be considered when choosing the right translation management system. First, you need to learn more about why you may need a translation management system, the benefits of using one, and how to choose one that will work best for your business needs and goals.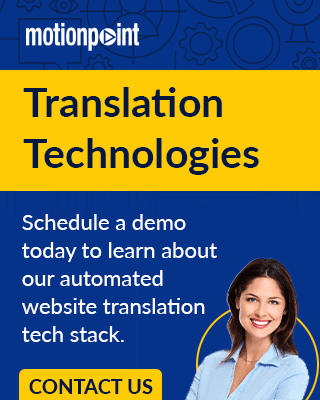 Benefits of Translation Management Systems: Why Use One?
The process of translating and localizing a website or other project can be daunting. A translation project depends on a number of factors: the volume of language assets that need translation, which platforms require translation (such as a website or smartphone app), cultural and stylistic finessing for localization, and how all of the updated content will be incorporated into established design work.
Translation management systems are designed to support the complex tasks necessary to make the translation and localization process manageable and efficient. Many TMS tools offer computer-assisted translation and built-in machine translation functionality. These all-in-one applications allow users to manage and plan projects using a single platform. Here are a few benefits of using translation management software:
Scalability
As content is being updated more regularly and with a growing number of target markets, scaling and integration can be complex. A system dedicated to your translation needs works well no matter what the project scale. One landing page that needs to be translated into one or two languages is a reasonably easy project. However, if you have multiple pages of content that need to be translated into multiple languages, and they all need to be continuously updated as new content is added, your scalability increases. The enhanced automation translation management systems provide, blended with their superior organization and quality assurance features means you'll have a consistent translation process and localization results, no matter how much content needs to be updated.
Superior Translation Technology
Utilizing a TMS and its built-in options can increase efficiency and reduce costs. One way translation management systems accomplish this is through translation memory, which places content into a database as "segments". When you're ready to make updates, translation memory scans these segments and "remembers" what's already been translated. Translation memory saves time and effort by identifying exactly what needs to be translated and avoiding inconsistencies. Combined with options to use human and machine translation, your content can be updated quickly, with efficient translations suited for your project.
Workflow Management
Translation projects often require more than one translator, and it's very likely that they work from different places or even different countries. It's also critical that newly translated content is vetted for authenticity and brand consistency. Understanding and building translation workflows are a common challenge for businesses that need consistent translation services. An error-prone translation workflow, such as with translation and vetting lapses, means gaps in the management process could result in a disrupted customer experience. translation management systems help organize and manage translation projects smoothly from beginning to end. A successful translation workflow optimizes efficiency for everyone involved and allows for a seamless translating operating system.
Seamless Integration
Translation connectors are integral pieces of website translation technology. Translation connectors support translation management systems by connecting to your content management system (CMS), which is software that your organization uses to manage digital content. Integrating the CMS allows the systems to "talk" to one another through pre-configured translation integrations, such as plugins and API. This gives a TMS flexibility to allow integration into any CMS or platform, including customer support portals, marketing automation software, or customer relationship management systems. In addition, translation connectors offer secure 24/7 access, meaning global teams can collaborate on projects, review quotes and proposals, and download other necessary project documents around the clock.
Choosing the Best Translation Management System for Your Needs

There are several factors to help you decide what solution suits your needs and budget. You may need simple translation management of a few pages, all the way to a full CMS enterprise experience. If you're ready to incorporate a translation management system for your business, here are a few questions to ask yourself:
How much content do you need to be translated?
Do you need a simple translation or a more complex localization?
How many languages do you need content to be translated to, and what's the complexity of these languages?
What and how many channels of content need to be translated and/or localized?
There's no one-size-fits-all solution, and companies of all sizes use them differently. But, if you're looking to translate or localize content for your business, using one is a must. A successful translation management system will deliver accurate and relevant results quickly, all while maintaining accurate timelines and project management. Whether you're looking to translate websites, applications, or online portals, learn more about how MotionPoint's TMS customizations offer a flexible, scalable, and almost limitless range of options to suit the translation and localization needs of your business.
Last updated on March 30, 2022