6 Key Differences: Freelance Translators vs. Concierge-Level Translation Partners
When your business is ready to expand globally, translating content is a necessary investment to connect with your target audience. There are two main ways to translate business content; you either utilize services directly from a freelance translator or a professional translation services agency.
There are six key differences when you start looking for the right avenue to take your translation work, all of which are crucial to your translation investment: 
1. Cost Savings 
Upfront, freelancers may appear to be the less expensive option than a translation services provider. However, costs can quickly ramp up depending on your needs. Budgeting for translation goes well beyond paying the price per word for work. Published content for your business needs to be high quality, which involves not just translating but proofreading and editing. This process can involve more people to hire and steps to get to a finished product, which will cost you more than anticipated.

You will save money by partnering with a service provider if you require many freelancers to do the job. A language services provider such as MotionPoint features autonomous translators that have their own equipment and translation programs. This can help businesses save money in the long run by eliminating costs associated with hiring and managing freelance translators, such as payment processing fees, taxes, and other administrative tasks.
2. Quality Assurance (QA)
Quality Assurance (QA) is essential for businesses looking to expand into new markets quickly and efficiently without sacrificing the quality or accuracy of the content. Translation isn't simply about converting a source language into a target language but ensuring that translated text is localized so it will be well-received by the intended audience. This requires a high level of expertise, detail, and precision, especially for translations that involve technical terms or cultural nuances. Ensuring consistency and quality in translated copies may also be challenging when working with multiple freelancers and projects.
Certified translation service providers such as MotionPoint utilize advanced translation management tools and translation glossaries to standardize output and ensure terminology consistency. Translation agencies also follow strict proofreading guidelines to ensure that translations are accurate, error-proof, and high-quality. An experienced language partner like MotionPoint provides companies with access to quality assurance processes that ensure accuracy across all languages being translated. 
3. Scalability
One of the most significant advantages of working with a trusted professional translation partner is the ability to scale your translation or localization needs up or down without risk. You add projects or scale back whenever you need to and you can forget the structure necessary to recruit and administer a network of freelance translators with different levels and expertise, availability, or translation tool access/familiarity. 
It's also convenient if you plan on adding new languages to your product or website, as it can be incredibly complicated to assess the quality of the translations without a team of experts.
4. Speed and Turnaround Time
Working with an experienced language partner ensures faster turnaround times than working solely with freelancers. In addition, when you work with a professional translation service provider, you're also leveraging the agency's specialized knowledge and subject matter expertise that may be lacking with a translation freelancer.
Partnering with a freelancer can take a lot of time and effort. However, companies like MotionPoint can leverage technology-driven solutions that speed up production time while maintaining high accuracy levels in each translation project completed for clients worldwide. Most importantly, certified translation providers are experienced in developing work processes and streamlining workloads, as they have the ability to add more hands on deck whenever needed. Meaning that you can expect high-quality translation work to be delivered on time, even when working with high volume word count and tight deadlines. 
5. Website Translation Technicality
The translation process involves much more than just translating one language into another. Varying file formats can complicate things, and freelancers often do not have the expertise to handle these and other technical issues (after all, they are trained linguists rather than IT specialists). In contrast, a professional translation agency usually has its own localization engineering team who can prepare and process all files, no matter the format.
For example, the more dynamic content is on your website, the harder it is to translate and assign to freelancers manually. Freelancers don't see how their translations will render in the translated site's user interface (UI). They do not have "in-context translation" to understand handling Java and JavaScript content,  embedded text in images, and more. There are a lot of translation hurdles for freelancers to do a job correctly in the grand scheme of the project. Web engineering, UI quality assurance, and project management as the technical dynamic as much as the translation does. You need a concierge-level service that can help you with website translation, regardless of your content management system.
6. Experience in Specific Languages & Industries
Finally, it's crucial to have access to experts in specific industries and languages when selecting a partner solution for your localization needs over-relying on individual freelancers. For example, MotionPoint's clients' span industries such as finance, healthcare, travel, and consumer goods. MotionPoint has worked with clients such as JetBlue, Urban Outfitters, and Aventa Credit Union to help launch multilingual websites to support a global customer base, diversify a student body, and sell products internationally for the very first time. 
These successful projects completed by MotionPoint demonstrate their expertise in providing comprehensive language solutions tailored specifically for each client's needs, regardless of the industry or region they are targeting globally. Learn more about MotionPoint's customers through their case studies.
Choosing the Right Option for Your Business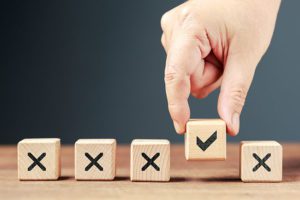 For smaller projects and companies earlier in the translation lifecycle, freelance translators may be helpful in the short term. Those projects include translating small amounts of standalone documents, such as emails or single web pages. However, for larger projects like website translation or anything related to a global expansion strategy, freelancers will not be able to meet all of the demands, especially as content needs updating. Therefore, as soon as a business is ready to expand into new markets, it makes sense to exclusively use a translation service like MotionPoint.
Get the Best Translation Experience from Your Partner
Translation agencies are experts at managing translations for your business in any language. The best website translation services partners conduct all the prep work of qualifying, hiring, training, and scheduling translators for you. In turn, your business will likely save time and money and walk away with a positive experience. 
With the right translation provider (hint: MotionPoint), you can look forward to a beneficial long-term partnership. If you have complex translation needs, require multiple languages translated, or need someone else to handle the project from start to finish, find out how MotionPoint's translation services can work for you.
Last updated on January 17, 2023