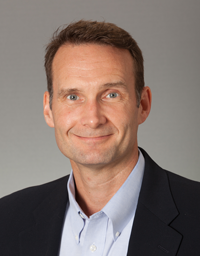 Companies that aren't expanding into new online global markets are missing major growth opportunities, writes Charles Whiteman in a recent guest post at Smart Business. But even companies that want to serve overseas customers can have trouble identifying the best markets for online expansion.
There are several ways to smartly address these concerns, writes Whiteman, MotionPoint's SVP of Client Services.
Firstly, businesses can examine their website traffic metrics to determine international demand for their products. "Are you seeing traffic hailing from overseas markets?" Whiteman writes. "Make note of these countries, and then drill down into their conversion rates and average order values."
Such valuable market intelligence often indicates that whatever you're selling is resonating with those foreign consumers, Whiteman suggests.
Companies can also generate more sales and revenue when they expand into smaller global markets, not big ones. Why? Competition, Whiteman says. "Larger, more mature markets often have far more competitive marketplaces than smaller ones," he writes. Businesses that cater to smaller underserved markets stand to win big.
Gain more insights into these tips, and discover several expansion-worthy markets, in the full story at Smart Business.
Last updated on September 21, 2016