Companies looking to expand in emerging online markets should take a peek at this terrific interview, published last week at Forbes.com. In it, Mexican e-commerce expert David Bernardo shared valuable information about the nascent Mexican online market, and how it's poised for growth.
"Mexico's e-commerce market is quickly becoming one of the most dynamic growth sectors in the country's economy," Bernardo told Forbes contributor Nathaniel Parish Flannery. Later in the interview, he added, "The market potential is very high, even though it's at a very early stage."
Current estimates suggest that e-commerce sales represent about 1% of all Mexican retail sales. (For comparison, e-commerce sales in the U.S. represent about 10% of all retail sales; in Brazil, e-commerce represents about 4%.) However, this gap will rapidly narrow.
"I believe we are about to see a tipping point in growth during the next 24 months," Bernardo said.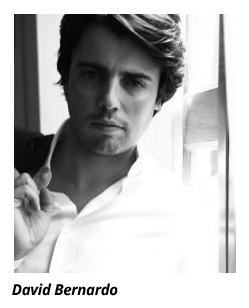 Why? Mexico sports 30% more GDP per capita than Brazil (the other leading Latin American economy), Bernardo explained. It's also easier to conduct business in Mexico than other Latin American countries. Further, smartphone penetration is the highest of any country in Latin America.
Because of this, "(a) lot of people are starting to increase their Internet usage," Bernardo said. "Several e-commerce companies already have over 30% of their purchases made on mobile."
This has translated into significant e-commerce investments by U.S. retail power players such as Amazon, Best Buy and Walmart. Other companies such as Lowe's, Home Depot and OfficeMax are playing catch-up, Bernardo said, but they're clearly making inroads.
Several companies even surpassed $100 million in online sales last year, he said.
Mexican retailers are also taking note. Department store chains such as Liverpool and El Palacio de Hierro "have also started taking e-commerce much more seriously," Bernardo explained. He also pointed to Linio, an Amazon-like online marketplace headquartered in Mexico City, as an example of increasing growth and interest.
The travel industry has also seen a lift, Bernardo said. Booking site Despegar and airlines such as Aeromexico and Interjet have seen "high levels of sales" online.
The market isn't without its challenges, however. Mexico is currently facing a shortage of local personnel adequately trained in e-commerce and IT development. Locally-created and operated e-commerce sites also lack the polish and style of mainstream American webstores, Bernardo said.
Our observations of the Mexican market and its increasingly online-savvy citizens – and the growing opportunities for expansion for U.S. and other international companies – jibe with Bernardo's. Indeed, when he told Forbes "clearly there a lot of opportunities for U.S. retailers looking to venture into Mexico," we literally nodded in agreement.
However, we did take issue with one comment Bernardo made in the interview.
The Mexico City-based consultant warned that U.S. companies must "understand the local quirks and cultural differences" of the Mexican market, and suggested they work closely with Mexican companies to ensure success.
"The path to enter the Mexican e-commerce market should be through an alliance of the American teams with serious local partners," he said.
We have an alternate point of view. Our 15 years as the leader in website localization & optimization have created a valuable repository of proprietary data and insights that other companies can't access. While we absolutely believe resonant localizations can complement companies' expansion efforts into new markets like Mexico, the secret to success isn't a cultural one.

The MotionPoint Perspective
Our analysis indicates Mexicans are already browsing and buying online far more than most retail experts believe. And ironically, the primary obstacle preventing Mexicans from spending more time and money on-site are retailers themselves.
MotionPoint works with hundreds of companies across dozens of industries, translating their general-market English websites into other languages. We also optimize those sites' content and more for maximum engagement and conversion.
We recently analyzed traffic, engagement and revenue data for nearly 500 Spanish-language websites that we operate daily. Most of these sites support our clients' efforts to connect with Spanish-speaking U.S. Hispanics.
However, our analysis illustrates that these companies are also benefiting from Mexican online behavior and purchases. Note that this is without any significant attempts to address cultural differences between U.S. Hispanic and Mexican shoppers.
Based on our research of nearly 500 U.S.-based Spanish sites, visits from Mexican residents represents about 13% of all traffic to these sites, worldwide. However, when excluding traffic from other Spanish-speaking countries, Mexico represents nearly 40% of all traffic to these U.S. Spanish sites. (The rest naturally hails from within U.S. borders.)
That's a huge opportunity. But it becomes even more compelling when examining engagement on e-commerce sites exclusively. Mexican visits account for 15% of all website traffic to MotionPoint-operated U.S. Spanish e-commerce sites. And when excluding other Spanish-speaking countries, Mexican visits rise to more than 50% of traffic to those sites.
The correlation is clear: U.S. companies that launch Spanish-language websites woo far more than U.S. Hispanics. Mexicans are obviously leaning in, and transacting. In fact, we reported on this trend recently, pointing out that U.S. Spanish sites were powerful gateways to generating new business from customers across Latin America.
We made another discovery when we compared average order values between U.S. Hispanic shoppers and Mexican shoppers. We've known for years that U.S. Hispanics spend 18% more per order than the U.S. average. However, Mexicans spend 93% more AOV than U.S. Hispanics do!
So if Mexicans are already this engaged on U.S.-based Spanish sites, why aren't more retailers noticing? Ultimately, the quantity of orders could be much higher. Conversion rates are nearly 40% lower than U.S. Hispanics'.
Again, our research indicates this is not a cultural or linguistics issue. It's a logistics issue.
Unsurprisingly, most U.S.-based Spanish sites aren't optimized for Mexican shoppers. Issues facing Mexican consumers include:
Local payment options aren't supported
On-site currency conversion tools aren't available
International credit cards are automatically blocked by some shopping cart software
Shipping options to Mexico aren't available
These issues (and others) provide major obstacles for otherwise interested consumers, and U.S. companies are losing sales because of them.
However, these issues are straightforward to address, provided that companies are willing to collaborate with the right website localization partner. For instance, MotionPoint's solution effortlessly addresses most of these problems, right out of the box.
With some effort and investment – far less than would be required to launch localized sites with local vendors and strategists – U.S.-based companies can connect with, and ship to, the ever-growing Mexican market … as well as the thriving U.S. Hispanic market and all of Latin America … with one Spanish-language website.
We echo what Bernardo proclaimed in his recent Forbes interview. "It's a matter of who has vision," he said, later adding: "(T)he market is not even close to being saturated, so there are a lot of opportunities. This won't last much longer.
"I believe several companies will be regretting in a few years that they didn't enter the Mexican market earlier," he concluded.
If your organization is exploring Mexico for expansion online, contact us. Our team operates hundreds of Spanish sites, and has a treasure trove of best practices to help you connect with this growing market, and others in Latin America.
Last updated on June 04, 2015