Citing a report from consultancy firm McKinsey & Company, China Daily recently identified five trends shaping China's e-commerce market in 2015.
The story is a fascinating snapshot of the country — and an especially valuable one for companies that are keen to expand into the Chinese online market. We'll save the most intriguing & actionable data for last, but here are a few noteworthy takeaways:
Now that many Chinese shoppers have smartphones, savvy brick-and-mortar retailers are capitalizing on the "showroom" aspect of their stores. Customers often browse in stores but purchase elsewhere (often online). Adaptive retailers are incentivizing online purchases through e-commerce partners by tagging products with QR codes, and sending customers coupons.
Chinese customers are adopting Online to Offline (O2O) shopping more briskly than expected. More than 70% of consumers use O2O services, which provide customers with information or discounts via online channels. These discounts can then be used in offline shopping experiences. (Groupon is an example of a U.S.-based O2O service.)
Internet adoption is lower in rural Chinese communities, but that doesn't stop rural residents from shopping online. More than 60% of rural digital consumers shop online, the report said. Further, these residents are more eager than their urban counterparts "to be the first to try out new products."
About 40% of Chinese shoppers purchase groceries online, compared to 10% in the United States. Same- and next-day delivery options, and improved delivery services, are winning the hearts and minds (and stomachs!) of Chinese online shoppers.
We promised to save the most intriguing & actionable data for last. Here it is: Social networks and smartphone usage have completely revolutionized online shopping in China. Social networks such as WeChat, QQ and Sina Weibo provide ways for customers to recommend products to each other — which has become "the most important factor in their online shopping decision," the report notes. Further, it's possible for entrepreneurs to launch stores exclusively within these social networks, practically eliminating any friction between browsing and buying.
The MotionPoint Perspective
China Daily's data jibes with MotionPoint's observations. MotionPoint helps many brands and retailers launch websites for the Chinese market. The influence of social networks, and their ability to drive traffic and revenue to Chinese sites, is astonishing … and it's growing.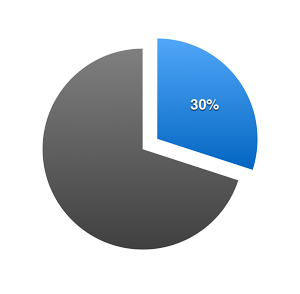 Take one MotionPoint client, who entered the Chinese online market about a year ago. It wisely integrated functionality with social networks such as WeChat, Weibo and QQ. In the last three months:
30% of all referral traffic to the Chinese site hailed from social media sites
These users spent an average of 5.35 Yuan per visit
Further, Chinese social media already drives 10% of all traffic (not just referral traffic) to the client's Chinese site, and contributes nearly 10% to all Chinese site revenue — an exceptional showing for a Western company still in its nascent days of connecting with the Chinese market. Based on observing the shopping behavior of this client's social media-savvy Chinese shoppers over the past year, we're able to determine even more insights about them and other Chinese consumers:
Popular social network Weibo brings in 7% of all Chinese site traffic for our client, and 3.5% of Chinese site revenue. Weibo users' page-per-visit consumption is about the same as visitors coming to the site via direct traffic.
Interestingly, WeChat users behave differently. They comprise about 2% of total Chinese site traffic, but their page-per-visit rate is twice that of the average for the whole site, and for visitors from other social media sites.
Our most surprising find for this client, however, is Douban. Douban is a social network service that allows users to make content and recommendations for books, movies, music, events and activities. Compared to WeChat's 2% of total traffic, Douban only brought in 0.2% — however, the revenue-per-visit was high enough to make the percentage of total revenue for the two social media sites nearly the same.
For clients entering the Chinese market, MotionPoint recommends not only integrating functionality for Chinese social networks into its localized site, but integrating most of these networks. This ensures maximum penetration (and opportunities for traffic, revenue and conversion) into this increasingly connected and affluent market.
Would you like to learn more about the Chinese market, and how your organization can quickly connect with its consumers? Contact us to learn more about the opportunity, and how MotionPoint can get you there.
Last updated on April 01, 2015