Next spring, a meticulously-crafted entertainment experience will debut in China's Pudong district: Shanghai Disney Resort, a $5.5 billion partnership between The Walt Disney Company and a consortium of state-owned companies. Three times larger than Disney's Hong Kong resort, the project is jaw-droppingly ambitious, and – if you're a theme-park fan – looks mighty cool.
It better be. As a recent Bloomberg story reports, the resort is within a three-hour drive of more than 330 million potential visitors. Park managers expect first-year attendance to be around 10 million. Disney is clearly betting big on China's growing (and increasingly affluent) middle class.
If your company is keen to expand into new international markets like China, you'd be wise to examine how Disney is already making its Shanghai resort a winner among local consumers long before its doors have opened to the public.
Shanghai Disneyland will be the crown jewel in the resort's offerings when it debuts. What's especially interesting – and particularly packed with excellent international business insights – is the importance Chinese culture and entertainment preferences play in the park's design and décor.
Global Brand, Local Experience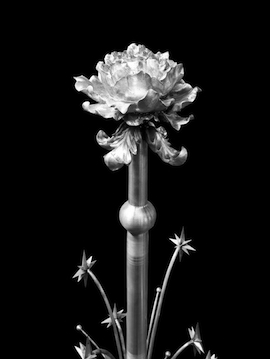 For instance, the golden finial atop the tallest spire on the park's Cinderella-like "Storybook Castle" is crowned with a gilded sculpture of a peony blossom – the flower of China, which represents nobility and good fortune. (Storybook Castle is the largest Disney castle ever built.)
According to a May article in the official Disney Parks Blog, the castle "was designed specifically for the people of China" with input from many "international and local experts." Other castle spires feature "traditional Chinese 'lucky' cloud patterns."
And that's just the beginning. As the Bloomberg story says, "every detail will exhibit a heavy dose of mainland history and customs."
This affects the design of the park itself. At Shanghai Disneyland's heart resides 11 acres of gardens. A highlight: the "Garden of the Twelve Friends," which celebrates the Chinese zodiac. This garden uses Disney characters to represent the zodiac's various symbols: Winnie the Pooh's Tigger for the tiger, Bambi's Thumper for the rabbit, and so forth. (Can you imagine any mainstream western theme park creating such an attraction?)
"We're building something that's authentically Disney and distinctly Chinese," Disney chairman Robert Iger said during a recent press conference. "It definitely will be Disneyland in China, but we'll obviously be respectful of the Chinese culture and relatable to the people of China."
'A Whole New World' By Design
Indeed, none of this is by accident. China's culture, and its unique tastes and behaviors, are infused into the park's DNA. Chinese park-goers expect live entertainment, so there'll be plenty of it at Shanghai Disneyland. The ratio of adults to children at Chinese parks is 4 to 1, so there'll be a lot of places for grown-ups to sit, rest and eat. Line-cutting is pervasive at Chinese parks, so Disneyland's queues will be specially-designed to reduce the bad behavior. It goes on.
In fact, many of the park's attractions are inspired by Disney films (or Disney-owned intellectual property) that have performed exceptionally well in China, says Asian current-affairs magazine The Diplomat.
The recent Avengers: Age of Ultron is China's third highest-grossing film of all time – and so the Marvel Universe is getting an attraction at the park, the story said. 2010's Tron: Legacy fizzled at the U.S. box office, but it scored big at China's – and it's getting an attraction, too. The Pirates of the Caribbean film series has recently fared better internationally than at home; an entire area of the Shanghai park is dedicated to pirates.
The MotionPoint Perspective
You're a clever professional, so the message should be transmitting loud and clear: Expanding into new online markets without considering those markets' cultures and preferences is a missed opportunity. Indeed, Disney itself faced scathing criticism in 1992 when it opened Disneyland Paris and didn't have wine on the menu. (Mon Dieu!)
MotionPoint has helped hundreds of companies expand into dozens of international markets. Companies that provide these new customers with websites in their preferred languages are well on their way to winning globally, but we've learned that translation alone doesn't guarantee sustainable business success. To remix a famous movie line: Just because you build it doesn't mean they'll come.
Here are a few tips to make your international online expansion powerful, and more profitable:
Get Social
Social media is revolutionizing the way consumers worldwide research and make purchases. If your company is investing resources into social media marketing for your English-speaking primary market, it should investigate those options for its new international markets, too.
The effort won't be wasted. Consider one of our clients, who entered the Chinese online market about a year ago. It wisely integrated functionality with popular regional social networks such as WeChat, Weibo and QQ. In three months:
30% of all referral traffic to the Chinese site hailed from social media sites
These users spent an average of 5.35 Yuan per visit
Social media drives 10% of all traffic (not just referral traffic) to this client's Chinese site
This traffic contributes nearly 10% to all Chinese site revenue
These are powerful results, especially considering that this western company is still in its early days, courting Chinese consumers.
Support Local Payment Platforms
If your international site accepts credit cards exclusively, it's leaving money on the table. Again, let's look at China. Local payment options abound there, and credit cards aren't especially common. E-wallet solutions like Alipay are far more popular.
Last year, MotionPoint helped two retailers add the Alipay payment option to their Chinese sites. It supercharged their conversion rates and revenue. On average:
Conversion rate immediately grew 217%
Quantity per transaction immediately grew 33%
Revenue grew 210%
Unique UX Considerations
If the meticulous eye for cultural detail seen in the creation of Shanghai Disneyland says anything, it's that companies that look beyond the obvious can really make an impact with their audiences. The same goes for international websites.
Take a recent implementation we recommended for another client who recently expanded into the Chinese online market. We recommended that the company increase its localized site's Chinese-character font size, in an effort to create a more welcoming and reader-friendly experience.
This seemingly trivial tweak led to remarkable results: Visitors' pages-per-visit grew by nearly 25%. Bounce rates plummeted. Best of all, conversion rates grew by nearly 300%!
The Last Word
These days, it's not enough for companies to translate their international websites and expect to achieve meaningful business results. Localizing those experiences in nuanced ways really moves the needle.
As one expert recently told Bloomberg: "Understand the culture, respect the culture, and make sure the guests are going to get what they expect."
Are you looking to partner with a vendor that transcends translation and can help your company make lasting connections with new international customers? Contact us today, or learn how our Global Growth methodology has helped hundreds of companies like yours.
Last updated on July 28, 2015