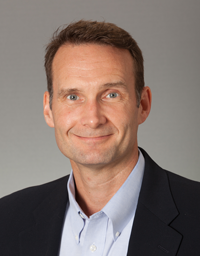 According to a recent survey by MultiChannel Merchant, only 41.9% of U.S.-based merchants say their e-commerce websites are configured for global business. That's astonishing, considering that B2C e-commerce will hit $2.3 trillion in just two years—with most of that growth occurring in global markets.
Why aren't more businesses seizing this ever-growing opportunity for engagement and sales growth? The publication recently interviewed Charles Whiteman, MotionPoint's SVP of Client Services, for a fresh perspective.
Highlights from the interview include:
Why U.S. retailers might be missing the opportunity: "(They) enjoy a large home market, and are often oblivious to the opportunity offered by smaller foreign markets. In our experience, this isn't the case for retailers in the UK and elsewhere," Whiteman says.
Prudent expansion into new markets is recommended: "You actually want to compromise when you're starting out – otherwise you're likely to create a cost structure that is unsustainable given the reality that new markets take time to grow and hit stride," Whiteman advises.
Cross-border e-commerce is here to stay: "Cross-border will be a tactic that exceptionally efficient retailers (will) use to drive sales growth … bringing competition to smaller markets and driving prices down and service levels up."
Read the full interview at MultiChannel Merchant.
Last updated on April 01, 2016