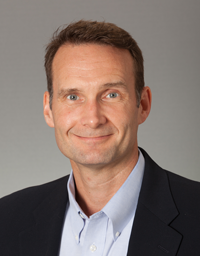 As more retailers discover the wisdom of "going global" with their e-commerce strategies, a growing need emerges for these companies to understand the nuances of international markets—and their respective shoppers, writes Charles Whiteman in recent posts at Multichannel Merchant and Global Trade.
Whiteman, MotionPoint's SVP of Client Services, shared valuable insights on how to navigate the "uncharted territory" of global e-commerce and marketing, advising companies on key best practices.
"Translation is certainly an art, but science can also be applied to this process, to improve website performance," Whiteman wrote in Multichannel Merchant. "Data-driven analysis—including conducting A/B testing and examining engagement metrics—can positively impact conversion funnels."
He continued in Global Trade: "Your brand may be starting from near zero in international markets. Marketing is a different game abroad. Your company must craft unique messaging that builds its reputation, and consumers' trust in these new markets."
Read more in Multichannel Merchant and Global Trade.
Last updated on November 10, 2015