As businesses expand to understand their global audience more, they start to invest seriously in localization platforms to retain consumers' loyalty. Creating content that resonates and provides optimal information in their customer-preferred languages has always been an excellent way for companies to stay revenant and ahead of their competition. When a business action plan includes a localization strategy, one of those strategies is actively looking for ways to localize their various publishing platforms, such as websites and software applications.
What is localization?
Before understanding what an actual localization platform is, you first must understand what localization means. When people think of localization, they often think of literal translation. That is not the complete definition of localization and its processes. Localization is part of the translation process of adapting content to a specific country or region by accounting for their languages, distinct cultures, markets, and User Experience (UX). Translation involves adjusting the content for its target audience by rewriting it into a consumer-preferred language.
What is a localization platform?
Various language service providers, who offer translation as a service, have some type of localization platform to aid in translating publishing platforms, such as Content Management systems (CMS) for businesses. The most popular localization method can be achieved through proxy translation and translation integrations. These types of translation technologies are the seamless version of how to scale up a business's need to manage their translation workflow and automate the translation of their technology stacks. That is how localization platforms evolve to allow enterprises to localize their publishing platforms effectively and quickly.
Translation Methods Offer by Localization Platforms.
The translation integration option integrates into current publishing platforms and becomes part of a business translation and development workflow process. The proxy translation option, which works independently of publishing platforms or tech stacks, offers a hands-off approach to the translation and development workflow process.
A superior translation services provider should offer both options on their localization platforms. Read the ultimate guide to website translation processes, technologies & providers for more information.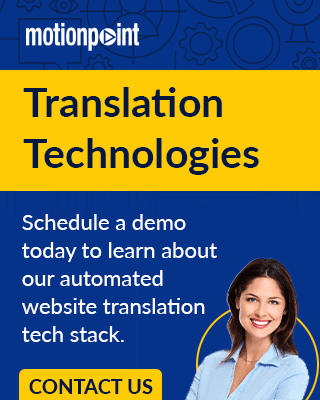 Different Types of Localization
Businesses looking to expand their global marketing strategy typically include two different types of localization in their efforts to reach new markets. Localization of websites that adapts the existing websites to the local language and culture, and software localization that adapts the existing software to the local language and culture. Both require a process of localizing content that involves the direction for different languages, such as Arabic, which reads from right to left, dates and time formats, and other cultural nuances.
Below are the most common options available on localization platforms by translation and localization companies.
Website Localization
The localization of the website can be done through a proxy translation solution or using translation integrations such as CMS Connectors. Read more about website localization and why providing culturally relevant localization helps increase engagement and conversions.
Software Localization (L10n)
The localization of software, such as mobile apps, can also be done through a proxy translation approach and translation integrations such as language translation APIs. Read more about how MotionPoint localizes mobile apps.
Localization Software Tools
Businesses with a team of translators often use localization tools in localizing their content, and those software tools are available via translation services providers on their localization platforms.
Typically, localization software tools are comprised of two major components:
Translation Management Systems (TMS) is a tool that provides translation visibility and the management of translation workflows.
Computer-Assisted Translation (CAT) is a tool that translators can work with to do their translation/localization work to create a truly customized experience for their target market.
Choosing the Right Localization Platform
Finding a translation service provider that offers a wide range of localization services can be challenging. Regardless of those challenges, a good localization platform offers seamless translation technologies that adapt existing websites, publishing platforms, or any tech stacks to any local language and culture. MotionPoint has over 20 years of experience providing translation technologies and management on its localization platform. We have powered over 1,500+ websites for hundreds of global brands in over 40 languages every day.
Providing consumers content in their preferred languages doesn't have to be complicated or challenging. Reach out today and have our expert guide you to the correct translation technologies for your global audiences.
Last updated on May 04, 2022