The race to dominate the cross-border shipping industry in Europe is heating up, says a recent story in The Wall Street Journal … and U.S. companies such as FedEx, UPS and DHL are leading the pack.
These players are investing heavily in the region, spending tens of billions of dollars to acquire existing European delivery companies, build massive temperature-controlled distribution centers, and spearhead ambitious expansion initiatives, including constructing new package-sorting facilities and airport operations.
Economics & Logistics
Credit some of the spending spree to a weak euro: U.S. dollars are simply going farther in Europe these days. But more and more, beleaguered European companies are looking across borders to engage customers with more disposable income than locals have. International commerce isn't a fringe opportunity anymore for companies in Europe – or in other continents, for that matter. It's an industry-leading best practice.
That's great news for those shipping companies. They're taking advantage of existing EU border/trade agreements, and leveraging a recent regional pivot "away from freight movements to smaller shipments," former UPS exec Kurt Kuehn told the Journal. And since these companies excel at logistics, they're streamlining supply chains, consolidating fleets and facilities, and playing a smarter game than European competitors.
E-Commerce Driving Shipping Industries
E-commerce is contributing greatly to this surge in cross-border transactions and shipping. Data from the Centre for Retail Research suggests European e-commerce sales will grow more than 40% in the next two years, reaching nearly $290 billion in 2016. U.S. e-commerce will grow 30% during that time period, topping off at nearly $400 billion.
These days, about 25% of all e-commerce purchases worldwide are made with a foreign retailer, another Journal story recently reported – and that number is growing. Amazon alone fulfilled orders to customers "in 185 different countries last year from sellers in more than 100 different countries," the story said.
From our vantage point, it's not a matter of "if" most e-commerce companies will embrace international orders and fulfillment, but "when." We've helped e-commerce companies go global for 15 years; it's a game-changing, revenue-boosting strategy.
Organizations that are currently eyeing overseas e-commerce opportunities should take inspiration from existing industry leaders. We recommend studying a company that takes international e-commerce and shipping quite seriously, is doing it right … and winning big.
Meet MotionPoint client ASOS.
The MotionPoint Perspective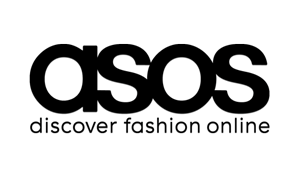 UK-based online fashion retailer ASOS is an e-commerce powerhouse. With an 80,000-item collection of "fast fashion" for twentysomethings and a reputation for nimbly adapting to new digital trends, ASOS is highly regarded in the e-retail space. With service offerings such as ASOS Premier (an Amazon Prime-like service that offers expedited shipping options, and gives members access to exclusive VIP sales), the company keeps customers coming back.
What's especially powerful about ASOS' story is its ambitious international e-commerce play. For the past five years, MotionPoint has helped ASOS grow in international online markets such as France, Germany, Spain, Russia and the U.S.
By offering websites in local languages (and optimizing those sites in key ways to boost customer engagement and conversion), ASOS' international growth has hit new heights. In less than three years, the company's global sales rose from less than 30% to more than 60%.
Irresistible Shipping Offers & More
Launching localized websites is only one key ingredient of ASOS' success, however. Its promise of free shipping worldwide provides an astonishing incentive for global shoppers. ("No hidden costs – all prices inclusive of duties and taxes," the site promises.) This offer is clearly presented on every page on the site, a consistent and persuasive reminder for new and returning visitors.
ASOS also provides a helpful chart that clearly presents when international customers can expect their shipments. Returns are free, too. This transparency effectively manages customer expectations, and demystifies what might otherwise be an anxious transaction.
The company embraces other industry-leading practices such as seamless currency conversion, embracing local payment types, and more.
Increasing Customers, Traffic & Sales
This commitment to global e-commerce is certainly paying off. According to the company, its websites attracted 98 million visits during December 2014 (up from 87 million the previous December), with 9.1 million active customers (up from 7.9 million).
But here's where things get interesting: Only 3.7 million of these customers were based in ASOS' home turf, the UK. The rest – nearly 60%! – live in international markets.
And according to a Tuesday story in Internet Retailing, ASOS has had a good 2015 so far. Overall sales in the past four months (to June 30) were up 20% compared to this time last year. International sales saw a comparable lift during this period, up 16% from last year.
Indeed, companies that emulate the international order & fulfillment best practices of ASOS – and engage international customers in their languages of choice – stand to accelerate their global growth in major ways, and engage new customers who'll keep coming back.
Is your organization ready to go global with its e-commerce endeavors? Contact us, or learn more about how MotionPoint has helped clients achieve their international business goals.
Last updated on July 08, 2015