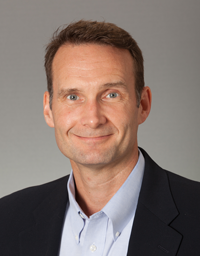 The combined power of linguistic and cultural fluency can make all the difference between a company's success and failure in new global markets, writes Charles Whiteman at The Huffington Post.
Linguistic Fluency
In one post, Whiteman—MotionPoint's SVP of Client Services—reminds readers that English is no longer the lingua franca of the Internet. "Today's global consumers demand translated materials that are just as confident, artful and alluring as those found in flagship English-speaking markets," he writes.
Companies that leverage resonant translations that capture the ethos and verve of their brands stand to see more website traffic, conversions and revenue on their global websites, Whiteman says.
Read the full story at The Huffington Post.
Cultural Fluency
In another post, Whiteman warned companies about the dangers of "one size fits all" approach to expansion and marketing in global markets. Such tone-deaf moves can lead to costly mistakes in—and withdrawals from—new markets.
The solution, Whiteman writes, is possessing clear insights into the consumer behavior and cultural nuances of these markets. This commitment to cultural fluency generates more consumer lean-in, which results in better brand awareness and higher revenues.
Read the full story at The Huffington Post.
Last updated on July 07, 2016