What is Content Localization?
Content localization involves adapting your content to be more relevant to local audiences. In addition, the content localization process should ensure content has been translated and adapted in a culturally-sensitive way so that the target audience understands the content and brand.
To be successful in global markets, you need to take marketing efforts further and customize your content to meet your audience's local needs, pain points, interests, and culture. Content localization can include elements such as cultural differences, preferences, references, symbols, currencies, and current trends in each of your target markets.
Customers want to feel connected to brands. According to a study by the Common Sense Advisory, 65% of people prefer reading content in their local language, and 55% of global consumers would only purchase from websites that provide product information in their own language. The same study also said that 73% of people prefer to read reviews in their native language, and 87% of customers would not buy from an English-only website. It is like supporting a friend over helping an acquaintance or a stranger.
How to Build a Content Localization Strategy
Convincing an international audience about the benefits of your product or service means that it is critical to communicate in ways that resonate with local culture. Whether your business succeeds depends on how well you plan and execute your localization strategy.
Step 1: Determine Your Goals
Similar to developing a global marketing strategy, creating a content localization strategy involves analyzing your business and the short and long-term goals you want to achieve. Every step of the localization strategy contributes to your overall goal. These objectives and key performance indicators should be figured out ahead of time. The most commonly used KPIs include revenue growth, profit margin, and customer satisfaction.
Step 2: Conduct Thorough Market Research
Market research is the primary step to expanding any business internationally. Your market research process acts as a localization discovery phase. You will learn everything you can about what matters to local consumers, including product specifics, cultural differences that may influence consumer behavior, and messaging. The information gathered in this phase arms you with knowledge on how to connect locals with your brand or business.
Market research is a task that involves gathering information and data of products and services for market expansion, as well as researching competitors that may have an impact on your business. Once you make a data-driven decision on where you feel your business will expand successfully, you need to figure out who to localize content for. If you have built an effective content marketing strategy, your content will stand up and provide value to your target audience.
Step 3: Determine What Languages Are Relevant
Once you have determined the markets you believe your business should expand, the next logical step is to identify relevant languages for those markets. Some locations will have multiple languages or dialects within one country, such as with Chinese and Cantonese in China. In addition, there are many countries where Spanish is the prevalent language, but the cultural elements of each country are vastly different.
That does not necessarily mean translating and localizing your content to satisfy each language. Instead, you can decide to target whichever languages and cultures are the most relevant given your objectives and locations where you are focusing your business.
Step 4: Parse Existing Content Into Buckets
After determining which languages you will focus on, figure out which content will perform the best. Now is an excellent time to assess your content offerings – including your website, marketing materials, social media posts, email campaigns, videos, etc. Ask yourself if all of your content needs to be translated and localized or if some content can be just be translated to satisfy your target audience's needs.
Although localization can be confused with translation, translation is the part of the process that changes the text into the target language. Localization goes beyond translation and changes the content to match the linguistic and cultural nuances of the target locale. Sort your content into the following buckets to identify which
Full Translation and Localization
Translation
No Adjustments Needed
You may find that you do not want certain pieces of content to be translated and localized depending on the relevance of the content, budgeting, and time constraints.
Step 5: Determine Translation and Localization Process
The next step is determining how your content will be translated and localized. There are several options to translate and localize content. You may have considered establishing an in-house translation department. You can also work with a translation and localization company such as MotionPoint to support your translation and localization efforts.
Translation and localization take time and an enormous effort. However, the process of translating digital text, images, and other online elements represents only a fraction of the actual cost of website translation. Expenses include technologies, smart translation management, and efficient software to keep translation and localization processes going smoothly. Therefore, take the time to weigh the costs and efforts involved in building an in-house translation and localization team.
It is also important to look at human and machine translation processes. This includes exploring the use of Google Translate or other automated translation systems to change content into different languages versus a human linguist comparing language and cultural elements to provide a more well-localized product.
Step 6: Republish Localized Content and Optimize
When translations and localizations are complete, your content can be uploaded to go public immediately. Then, it is crucial to make adjustments and updates as needed. Consistent optimization should be prioritized to keep up with functionality, SEO, and relevant cultural or elemental changes reflected by your target audience.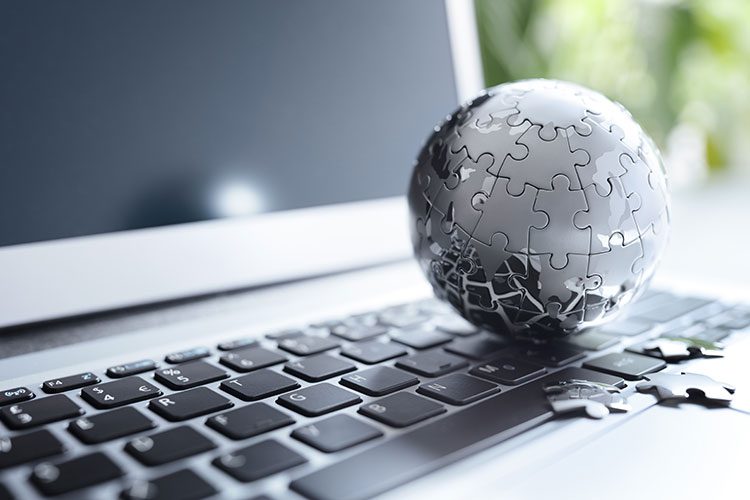 3 Key Benefits of Localizing Your Content
1. Opens Content To a Wider Audience
Localization opens your content up to a broader audience. When you deliver relevant, tailor-made brand experiences, you are likely to receive better responses, more customers, and more customer engagement. This includes company standings in search engines. In addition, when people search for the products and services they need in their native language, search engines show website results based on the keywords used making localized SEO imperative to a comprehensive localization strategy.
2. Builds Brand Authenticity and Awareness
Content localization is effective when potential customers can read and understand your business offerings. The time taken to translate and localize content improves brand awareness and shows authenticity – that you are making an effort to connect with your audience in their native language. This content involves adapting ad campaigns to speak to current affairs in a region, incorporating local examples in blog posts or website updates, or weaving in cultural nuances in your social media posts. Your awareness of the cultural landscape allows you to build trust and familiarity with your audience.
3. Increases Conversion Rates for Multilingual Audiences
Localized content gives your business a competitive edge to increase conversion rates in the multilingual marketplace. When global customers can easily navigate your website and understand your business, they will be more likely to stick around and increase the likelihood of completing a sale or conversion.
Approach Content Localization Carefully
Content marketing is a growing industry, especially when global expansion continues to be a top priority for businesses. Correctly approaching content localization takes more than linguistic fluency, however. You need skilled, professional translators to preserve accuracy, tone, and your brand's voice. MotionPoint provides exceptional capabilities, relevant technologies, and the efficiencies required to keep your business up to date with translation and localization.
Last updated on October 06, 2022