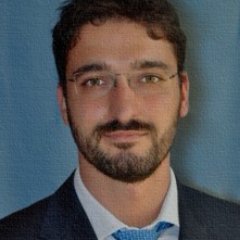 Global marketers are some of the largest consumers and users of customer data, writes Francesco Rocchi in MarTech Advisor. But thanks to a new European regulation, they'll have to change how they operate in both big and small ways.
In May, companies working with EU-based customers will be subject to the new General Data Protection Regulation, or GDPR. The legislation will force companies working with customer and prospect data to change the way they capture and store personal information. They must meet stringent security requirements, too.
Understandably, the regulation has marketers concerned about playing by the rules, writes Rocchi, Director of Marketing at MotionPoint Europe.
"For marketers, this legislation can feel daunting," Rocchi says. "How are you supposed to continue to personalize your global marketing and ensure that you're optimizing and targeting your efforts appropriately?"
Rocchi answers the question in the article, and shares insights on how strong SEO practices, localized websites and localized product recommendations can signal to customers and prospects that marketers can use data in ethical ways—and provide them with better, more useful experiences.
Read the full story at MarTech Advisor.
Last updated on March 13, 2018