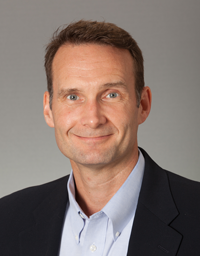 MotionPoint contributed its expertise to a recent story in the South Florida Business Journal, which focused on Miami's standing as one of the United States' most mobile-friendly cities.
The story cited a third-party study that identified cities with the "best and fastest access to Internet and the largest number of mobile phone stores per capita," the story said.
MotionPoint SVP of Client Services Charles Whiteman was quoted in the article.
Companies keen to engage Miami's residents should create authentically translated, in-language mobile experiences for South Florida's Spanish speakers, Whiteman told the Journal. Forty percent of the region's population speaks Spanish.
"We've found that with websites that do not provide Spanish, their average mobile traffic is significantly reduced," he said.
U.S.-based Spanish speakers are considered mobile-first "power users" who access the web most often through their smartphones. It's essential for businesses to accommodate their preferences, Whiteman said. Those that do (such as MotionPoint client JetBlue) see great gains.
Read the full story at the South Florida Business Journal.
Last updated on July 18, 2016