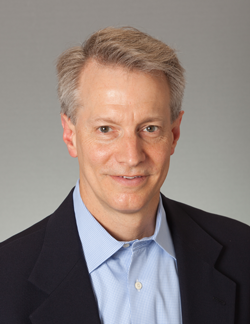 It's sometimes hard for a company's leaders to widen their entrepreneurial perspectives, admits Will Fleming in a recent installment of the Crain's Miami interview series If I Knew Then.
However, a willingness to listen to outside points of view can foster meaningful improvements, he says.
The interview series, which asks business leaders about missteps that have shaped their business philosophy, provided the MotionPoint CEO an opportunity to share an important lesson he learned within the last few years.
For some time, MotionPoint was "too insular in not broadening and deepening our executive team," Fleming explains in the interview. But after hiring a key executive from outside the company, certain institutional "blind spots" became apparent.
"It wasn't the things we were doing," he says. "It's what we were failing to do."
This revelation helped inform steps to improve key strategies and business practices. MotionPoint soon broadened the company's executive team over a six-month period, bringing in high-level talent from beyond the company—all with relevant outside experience and expertise, Fleming says.
This expansion has been instrumental in asserting the company's leading position in its industry. And the move has helped Fleming find a greater understanding in what employees are telling him.
"Usually, what individuals do is focus on the point-to-point interaction," he says. He then adds: "But if I can take a couple of steps back and generalize from what (they're) trying to tell me, sometimes I can find profound wisdom."
Read the full interview at Crain's Miami.
Last updated on September 13, 2016