Mobile applications (apps) are increasingly the leading solution for many users when researching or buying products and services from companies in the United States (U.S.) and other countries. As businesses continue to expand their market share, a challenge that typically creeps up is how to translate their mobile app successfully.
Hence where app translation services come in and the many types of app translation technologies that exist to make it happen.
What is Mobile App Translation?
Mobile app translation is the process of translating text in the application interfaces that are designed to run on devices, such as smartphones and tablets, from one language to another. There are several methods available when translating a mobile app.
This post will explore the different translation technologies available for apps, the difference between app translation and app localization, and how the applications get translated through language service providers.
Mobile App Translation vs. Mobile App Localization
While mobile app translation involves the literal translation of a user interface's text from one language to another, the process of app localization is quite different. Mobile app localization consists of adapting the user interface and content, to a specific country or region, by accounting for linguistic and cultural differences. Choosing which strategy is best for your company is dependent on the target audience and market.
If a business is targeting Arabic-speaking countries, app localization would be a better choice since the process of localization would account for User experience (UX) items like reading from right to left vs. left to right in western languages. If a business is targeting new audiences in their country, like serving Hispanic customers in the U.S., then app translation may be the ideal choice.
How to Translate Mobile Apps?
Businesses must first understand the mobile app's format and how it handles the digital content needed for effective translation. Both are essential information to note before beginning the process of translating your company's mobile app.
When considering app translation, there are three mobile app formats: Native apps, HTML5 apps, and Hybrid apps.
Native Apps are designed for smartphones containing content that isn't accessible through the world wide web.
HTML5 Apps (Web Apps) are also designed for mobile, developed in HTML5, JavaScript, and CSS3, and the content is accessible via the world wide web.
Hybrid Apps are designed to wrap HTML5 content which is accessible from the world wide web, or external resources within a Native app shell.
Once a company has figured out the format of their company's mobile app and how it handles content, the best method to translate becomes a lot clearer. Here are some of the top techniques for translating mobile apps:
Manual method is adding translations to the mobile app manually that is provided by the app translation service provider.
Translation Integrations works with an app translation service provider who provides installation instructions to their connector or API. Once installed or developed, content can then be pushed and received through the connected translation integrations.
Proxy Translation is a solution that is provided by an app translation service provider. It automates translation of content being served via web or API call, with little to no involvement from the mobile app owner. Static content which displays within the app can be sent programmatically as needed via API, or other preferred method.
Mobile Software Developments Kits (Mobile SDKs) are downloadable software packages provided by the app translation service provider that allow

s

for the translation of new content (text strings) without resubmitting the app.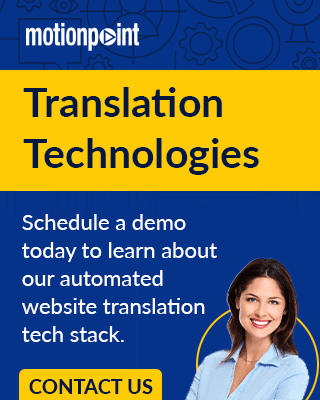 Best Method for Mobile App Translation
The best method for translating a mobile app will be dependent on the technique used to create the mobile application.
Businesses with a lean marketing team looking for a more hands-off approach to managing their translation workflow, and having the HTML5 Apps and Hybrid Apps, can use the proxy translation solution for app translation.
Businesses with a robust marketing team looking for a more hands-on approach to managing their translation workflow can use translation integrations, which work well with the HTML5 Apps and Hybrid Apps mobile app formats, or Mobile SDKs, which can work with all three forms.
For businesses that have built a Native App, the options for mobile app translation can be done through a manual process or using a mobile SDK through an app translation service provider.
Regardless of the method, translating a mobile app can be effortless, depending on the translation service provider and their offerings. Get a deeper insight into how MotionPoint localizes content for mobile apps.
The Business Case for Mobile App Translation
Proving a stellar customer experience in their preferred language is critical for engaging and driving growth on Android & iOS smartphones and tablets. According to Statista, mobile apps will generate 613 billion in revenue by 2025. Interest in mobile app localization will only rise as more businesses start to include various channels, such as mobile app translation, to expand and target new audiences.
Adapting to this reality is essential for a business trying to increase market share and revenue. Companies that ignore this face significant risks by ignoring the following:
Huge revenue potential
Strong competitive advantage
Increase visibility and worldwide reach
Increase user engagement and retention of brand
Finding an Experienced App Translation Service
Businesses looking for a seamless solution for translating their company mobile app should look for a translation service with a wide range of mission-critical translation technologies.
MotionPoint offers translation and localization services that can enable companies in any industry to localize their apps in any language for any market. Reach out today and lets our expert guide you to the right solution for your business needs.
Last updated on May 11, 2022