Bad news in the Chinese brick-and-mortal retail sector might prove to be good news for expanding companies keen to connect with Chinese customers.
According to a recent article in the online business magazine Nikkei Asia Review, China is experiencing a serious retail real estate slump, which may signify a powerful shift in the way Chinese consumers are buying.
Chinese shoppers are increasingly looking online for better products and prices than physical stores offer, and are consequently abandoning shopping centers in droves. The result? "Ghost malls," the Nikkei Asia Review story ominously reports.
One five-story mall in a busy Sichuan Province business district abruptly closed in May. It had been open for less than a year.
A Perfect Storm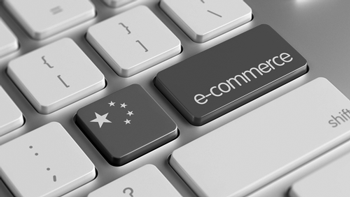 This shift isn't just impacting domestic retail chains. Thai chain Central Group is abandoning its brick-and-mortar efforts; its fourth and final store will close in August, the story said. UK chain Marks & Spencer will soon shutter five stores in Shanghai.
Local real estate developers may have been too optimistic about the future of brick-and-mortar shopping, it seems. Recent government belt-tightening measures on some luxury products didn't help, either.
It's clear these physical stores can't compete with online retailers, whose low overhead and unbeatable prices are a siren song for budget-conscious shoppers.
But there is a silver lining: This dramatic shift in Chinese shopping presents a huge opportunity for all online retailers, regardless of where they're based geographically.
The MotionPoint Perspective
MotionPoint has helped dozens of companies enter China online, and we've learned a lot about the market (and its consumers) along the way.
Not long ago, retailers used websites to complement their international brick-and-mortar expansion efforts. But times are changing. Companies need not have an in-market physical presence to effectively sell their products and services.
In fact, with the appropriate international shipping options in place, building physical stores is a risky and expensive endeavor that can be sidestepped entirely.
Online: A Low-Risk Approach
We've worked closely with several traditional retailers that launched online-exclusive endeavors in China. These progressive companies understood the market opportunity, and the gains their brands could achieve if they embraced this low-cost, low-risk approach.
These companies now benefit from current Chinese cultural and economic trends, such as ever-increasing Internet adoption rates and a growing (and increasingly affluent) middle class. For one retailer, Chinese visits increased more than 20,000%, conversions rose 12,000%, and revenue skyrocketed to over 85,000% after launching a localized site.
We've also seen remarkable growth for localized Chinese sites in the travel industry. In fact, they're some of the highest growth rates among all countries in the world. One company saw a swift traffic increase of 73%, and a 135% lift in conversions.
We're seeing more technology, manufacturing and fashion brands invest in localized Chinese websites, too.
Creating international sites in a market's preferred language is mission-critical … but it won't guarantee success. A localized site must embrace local payment options and capitalize on cultural norms and emerging trends.
Supporting Local Payment Options
Local payment options abound in China. Indeed, "internationally branded credit cards are generally uncommon in China – offline and online," says Digital River, a payment service provider specializing in international payment processing. "Debit cards and e-wallets tend to be the preferred payment methods."
Alipay is an e-wallet company. With 500,000 users, it holds the largest market share in China. MotionPoint helped two retailers add the Alipay payment option to their Chinese sites. It supercharged their conversion rates and revenue. On average:
Conversion rate immediately grew 217%
Quantity per transaction immediately grew 33%
Revenue grew 210%
Return visit rate immediately grew 3,614%
Getting Social
International brands can also quickly become tastemakers in the Chinese market. Foreign fashion brands are especially hot among Chinese youth culture, many of whom follow blogs and engage intensely on social media.
In fact, it's common to see significant spikes of Chinese website traffic when famous New Media personalities post about our clients. Companies that embrace regional social networks such as Sina Weibo are seeing traffic and revenue increases year over year. In mere months, one company's Chinese site received 30% of all referral traffic and 10% of all revenue via inbound social network users.
The takeaway is clear: In this Chinese brick-and-mortar slump, online retail is where the action is … and where it'll stay. Companies that expand into this market with a low-risk localized website – and savvily optimize that site so it resonates with local consumers – can win big year after year.
Learn how MotionPoint helps companies like yours connect with new consumers in international markets. Contact us for more information, or discover our trailblazing approach that empowers our clients to achieve Global Growth. Fast.
Last updated on July 01, 2015