As companies think about ways to attract new markets in other languages, they are often tasked with figuring out ways to localize their digital content. One solution that is common in the localization industry is using translation integrations.
Translation integrations are pre-configured interfaces provided by translation service providers that integrate into companies' preferred platforms. This platform includes content management system (CMS), marketing automation software, internal communication portals, and much more.
These translation integrations are often categorized as CMS connectors, plugins, and language translation APIs in the translation services industry. As companies look for ways to expand into new markets, it has become necessary to maintain and optimize digital customer experiences. By companies offering their services and information in a customer's preferred language, companies can foster a sense of community that sustains growth and impacts their market.
Why leverage translation integrations?
Companies looking to optimize their digital customer experiences are often challenged when expanding their language offerings, especially on their website. Most marketers who are part of a lean team look for ways to stay competitive, and often time being agile is crucial to that goal. By integrating translation services into existing preferred platforms, marketers can stay competitive while simultaneously translating and deploying digital content across various languages at a much faster pace.
If you are a marketer looking for ways to translate your website and require automated translation services, website translation integration is critical. Translation integrations enable lean teams to have the options to connect their in-house platforms, such as WordPress, HubSpot, or Marketo, to their preferred translation service provider. Thereby centralizing the whole translation process by increasing control and efficiency across the organization.
Most translation integrations help you manage multilingual content without leaving your preferred platform. Often, marketers or localization managers find this results in process improvements that remove manual translation workflow processes. You will also find that translation service providers have seamless translation integrations that require little to no development time.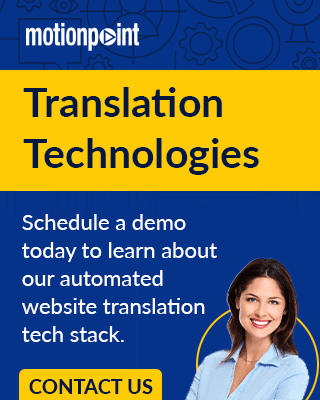 What translation integrations are out there?
There are various translation integrations available for all types of platforms and applications. The most common integrations are connectors, plugins, and language translation APIs.
Translation Connectors & Plugins
Translation connectors and plugins are the most common integration in the industry. They extend the functionality of most multilingual platforms by connecting them to a translation services provider. This allows lean teams to connect and translate their digital content within days. Many translation service providers have developed customized connectors for Adobe Experience Manager (AEM) and plugins for WordPress. The most popular translation connectors/plugins are the following:
AEM Translation Integration is a robust connector, granting Adobe Experience Manager users access to quality translation which quickly allows marketers to deliver quality content in their customer's preferred language.
Drupal Translation Integration is a connector built for the TMGMT framework. Its features let users send new content for translation directly to their translation service provider through the Translation Management Tool module.
WordPress Translation Integration is a little different in the naming department. The connectors are called plugins. The standard plugin is WPML, which allows WordPress users to assign and receive content for translation directly from their platform.
API Language Translation Integrations
Another translation integration used by many companies in the localization industry is a language translation API.  Translation APIs require development resources on both sides—the customer and the translation service provider—to not only implement but to also keep up with the maintenance of the application. The API requires more development time, but once completed and implemented, it can minimize the time to receive translations of most digital content.
Seamless Translation
By incorporating these translation integration options into your existing CMS platforms, most companies will find their translation workflow is much easier to manage. Connectors, plugins, and APIs are among the most popular translation solutions available to deploy translated content without leaving your preferred CMS or platform.
It's easy to install most translation connectors and plugins. The installation is typically performed by an application administrator who normally can set it up in minutes. This makes it viable for smaller teams with limited resources and time to get started fast.
Selecting a Translation Service Provider
Not all translation service providers are created equal, nor do they offer the best translation integration options. When looking for a translation connector, plugin, or API for your CMS or platform, make sure your translation service providers offer quality translation, and it is ISO 9001 and ISO 17100 certified. Remember, translation service providers provide translation integration, and you are often tied to that provider.
After selecting a translation service provider, the next important step is to ensure that the translation service provider maintains the updates to the translation integration and its connection to your preferred platform.
With the proper integration, your team can exercise complete control over localized content, from metadata and page assets to the unique component strings that can excel buyer journeys.
Conclusion
A seamless translation integration can be an excellent option to keep you competitive and improve your digital customer experience.  It is possible to maintain complete creative control and visibility over your translated and localized content while still using your existing platform.
Contact us here to learn how you can leverage our translation integrations.
Last updated on March 16, 2022