Is your business expanding its global reach? If so, you will inevitably need high-quality language translation of your content. Consumers worldwide prefer to buy from companies willing to meet them on their own terms and in their own language. According to a study by Common Sense Advisory, 65% of consumers prefer to engage with brands that have content in their language, and 40% refuse to buy from businesses that do not. In another survey, businesses that expanded their translation budgets were 1.5 times more likely than their Fortune 500 peers to report an increase in total revenue. In addition, companies that translated information were more than two times more likely to experience revenue increases and generate improved profits.
If you are ready to translate content, it is time to consider working with a translation partner. The most obvious benefit of this method is that it makes managing the process easier for companies. In addition, there is added value in offloading work that helps businesses grow beyond the strain on their resources.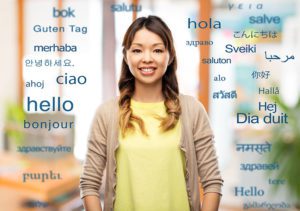 4 Primary Ways To Use a Partner for Translation
With translations, a company can opt to offload however much works best for its business model. This might include contracting a freelance translator for specific projects, buying technology, using a language service provider, or opting for a full concierge-managed translation service.
A poor-quality website translation can discourage potential marketing leads from making contact and hurt your reputation. For example, the time a sales manager spends translating marketing material is time they could have spent selling. Or, missing deadlines that delay the delivery of products or services to customers may put valuable relationships at risk.
There are four primary routes for contracting out translation, each with various levels of effort and each with its own pros and cons.
1. Use Freelancers
One of the most common ways companies hire translation services is by utilizing freelancers. A freelancer can be a valuable asset to a company that needs translations but does not have in-house capabilities. However, when companies choose freelance providers, they only get the smallest piece of the puzzle: the translation itself. To ensure accurate management of freelancers and match the efficiency of more robust options, a company must also:
Create structure and workflows for each project

Provide highly detailed instructions and guidelines

Create internal and external timelines and protocols

Employ or hire separate web development professionals and search engine localization (SEO) experts
Additionally, freelancers operate with little assistive technology, meaning that someone within the company must prepare the files to send to the freelancer, email the work, receive the translation back, and then copy/paste it into the appropriate application. Freelance translators also often lack context for the project; while they deliver an accurate translation, they likely do not know to account for word growth or loss and how it affects the look of the designed page. As a result, internal employees must shoulder the burdens of file prep and export, quality assurance, and web engineering to reach a polished final product.
2. Leverage Translation Integrations and CMS Connectors
This brings us to the option of CMS translation connectors. Website translation involves time, staff, and technology. In some instances, you might want to assign only parts of the website translation process and distribute the remaining work internally. Translation integrations are solutions that send the content directly to a Content Management System (CMS). Using translation connectors, you can rely on experts to manage the process. During this process, a hands-off translation integration includes:
Connecting to your CMS

Sending translations directly to your CRM (Customer Relationship Management) software

Managing evolving technology updates

Creates a reduction of time delays
Depending on the project's complexity, however, this process still leaves in-house teams with the manual work of assigning translations through the connector, completing quality assurance (QA) tasks, and mitigating any internal friction and delays that may cause. For example,  Google Translate can fully translate website content instantly and for free. However, its translation quality will likely create a lot of maintenance work on the back end. Freelance translators also accomplish the translation quality necessary, but since they do not integrate into your CMS, they also cause additional web development and QA work. 
3. Partner with an LSP
Another option involves hiring a company that provides services beyond strict translation. For example, a Language Service Provider (LSP) is a company that offers translation, interpretation, localization, and additional language services. This can include language translation, website translation, digital content creation, and multilingual narration. The structure, support, and expertise from highly-skilled LSPs produce quality results that save companies from costly mistakes from poor translations.
Companies that use an LSP do not need a budget for in-house expertise to manage translations or localized content. However, LSPs are limited to translation services only. While LSPs are extremely valuable, they cannot help manage, integrate, and implement translations. A Language Service Partner is a next level option that can perform translation and integration.
4. Partner with a Concierge-Level Translation and Localization Company
A full-service Language Service Partner with concierge-level service such as MotionPoint, is a true end-to-end translation and localization option. A Language Service Partner goes above and beyond traditional LSPs. MotionPoint partners with businesses to manage technology,  perform international SEO, host websites, and perform QA, among other services.
Language service providers (LSP) blend the expertise of certified linguists with technology to provide a complete translation experience that includes:
Professional translation

SEO management

Website localization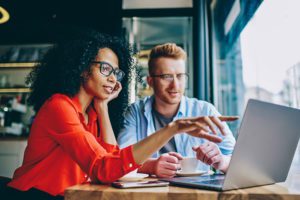 Partner with Professionals for Your Translation Needs
Chances are, language translation is not a part of your company's core business functionality. Likely, your marketing and technical documentation departments do not have the capabilities to handle the complexities and challenges that come with the translation process. Regardless of your business industry, managing multilingual translation needs with a professional translation services provider like MotionPoint is a smart, efficient decision. 
If you partner with a translation services provider with MotionPoint, you will have access to an extensive network of qualified translation professionals capable of handling any amount of incoming content. MotionPoint will also leverage its resources to optimize timelines, improve accuracy and deliver high-quality translations. 
Last updated on December 28, 2022